DesignADeck
DesignADeck Ltd

Unit 4, Newbridge Industrial Estate Pitt Street Keighley West Yorkshire BD21 4PQ

DeckMark Approved
Operates Nationwide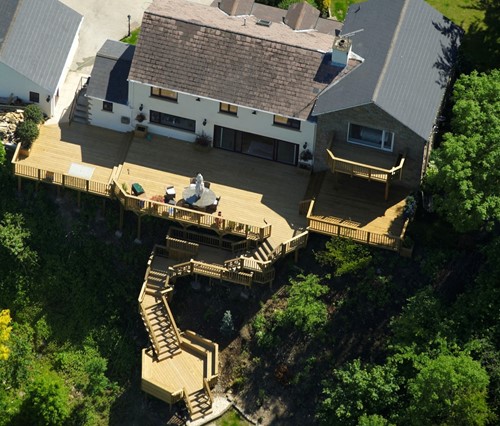 DesignADeck has been operating in both the commercial and domestic decking market for over 20 years.  With a long history of success and expertise, you can be confident your deck will be built to the highest industry standards.
All decks are built to NHBC specification on which DesignADeck provide a minimum guarantee of 10 years.
DesignADeck work with a variety of softwoods, hardwoods and specialised products with anti-slip surfaces.
Services
Design and installation
DesignADeck understand that when you are looking to invest in a major decking scheme, you want to be absolutely sure you know what you are buying. DesignADeck will guide and support you, right from the initial consultation, through the processes involved in putting your scheme together.
Your project is brought to life with full architectural and CAD drawings so you can envisage exactly what your proposed decking scheme will look like.
Design only
For a one off fee, DesignADeck offer a design only service and will work with you to ensure you get the perfect design to suit your project.  A list of all the materials necessary to complete the job will be included in your design package.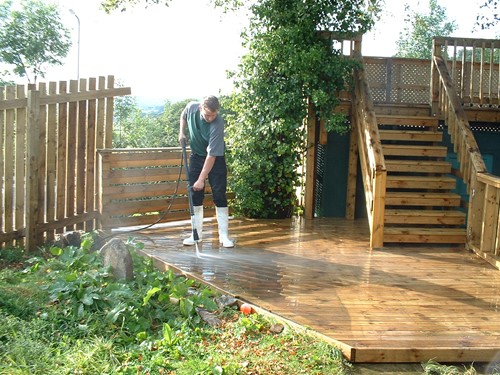 Supply only
If you decide you want to do the job yourself, DesignADeck offer a supply only service which will encompass not just the timber but all the components necessary to build your deck, including sub-structure joisting, fixings and fasteners.
Deck cleaning and restoration
If your deck is need of a professional spruce up, DesignADeck offer a deck cleaning service and can restore your deck so it looks good as new. Keep up to date.
Subscribe for news and product updates.