TDCA support UK Timber Industry campaign
Monday, July 13, 2020
TDCA are proud to be supporting an industry-wide campaign developed by Wood for Good for the UK timber associations and member companies. Launched on 13 July 2020, it's based on a slogan and core message that using wood can help reduce CO2 in the atmosphere and contribute to slowing climate heating.
Funded by Swedish Wood and other supporters of Wood for Good, the campaign will be complemented by a co-ordinated industry-wide political lobbying programme.
It is intended that other associations, producers and merchants will adopt and use the slogan and messages in their key promotions and at point-of-sale to amplify the campaign and drive home the message that all wood products are low carbon.
For more information visit their website: https://woodforgood.com/co2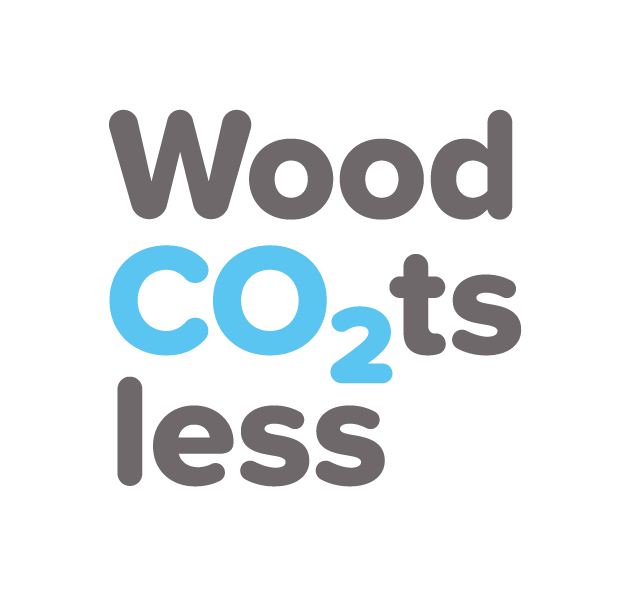 Core Campaign Messaging
Using wood from sustainably-managed forests instead of other materials is one of the simplest ways to contribute to a reduction in carbon emissions:
Trees capture CO2 from the atmosphere and store it as carbon

Mature trees are harvested and their carbon is stored in buildings and other wood products

More trees are planted and the size of the European forest carbon sink continues to grow.

It is not feasible for all sectors of the economy to become carbon neutral. To reach net zero CO2 emissions, we need to compensate for these emissions by finding ways of removing carbon from the atmosphere. One simple way to contribute to this reduction is to choose wood instead of other materials.
Wood CO2ts less is a collective mark of Wood for Good Ltd. Using wood from sustainably-managed forests instead of other materials is a good way to reduce CO2 emissions.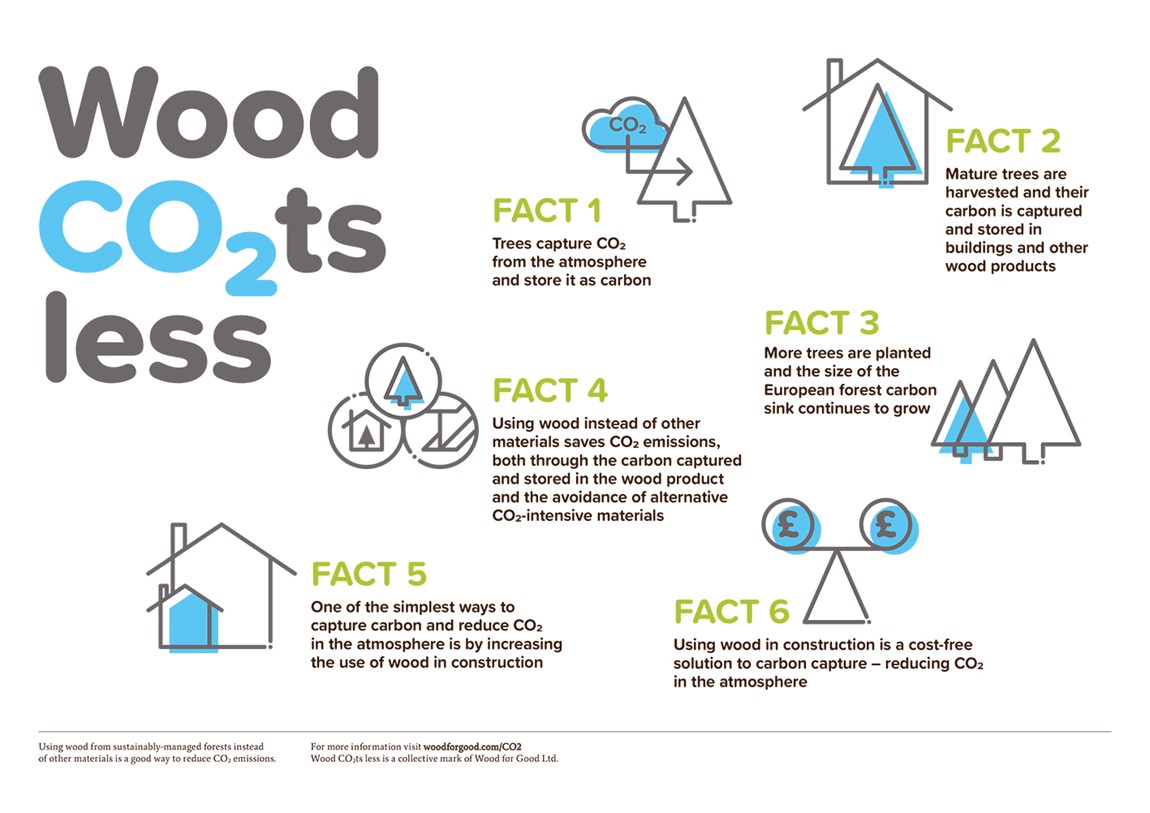 Keep up to date.
Subscribe for news and product updates.