A deck with a view
Case study: DesignADeck - A deck with a view
A project that illustrates how timber decking maximises space and makes the most of picturesque views.
A deck designed for the terrain and subsidence issue
Product: Southern Yellow Pine protected by a factory applied wood preservative designed to significantly extend its service life to give you a long lasting product.  
Description: Wraparound, raised deck.
Photographs courtesy of DesignADeck
Sloping sites can be a challenge when you're looking to create useable outdoor spaces but timber decking offers the ideal solution as this case study demonstrates.  The benefit of being on a slope is often the views that come with it and this deck, designed and built by DesignADeck, certainly allows its owners to take full advantage of their views.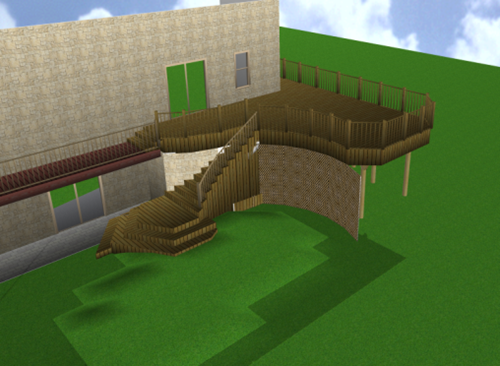 How DesignADeck worked with the client
DesignADeck were contacted by the owners of a property which had subsistence in a retaining wall built to house an external patio area.  The patio was elevated at first floor level leading out from the rear of the house and overlooking the gardens below and surrounding countryside.  The owners of the property were keen to maintain this area as a usable space where they could relax and enjoy the stunning views. 
After consulting with the owners at length and surveying the site, DesignADeck produced plans and 3D drawings detailing the proposal to remove the existing retaining wall and earth, replacing it with a large, first floor deck.  The deck was designed to wrap around the house, maximising the outdoor area to make the most of the surrounding views and increasing entertaining space, with a set of steps leading off the deck down to the garden below.
Once the owners had approved the design, works commenced.  The deck board chosen by the owner was Southern Yellow Pine which complemented beautifully the stonework of the house.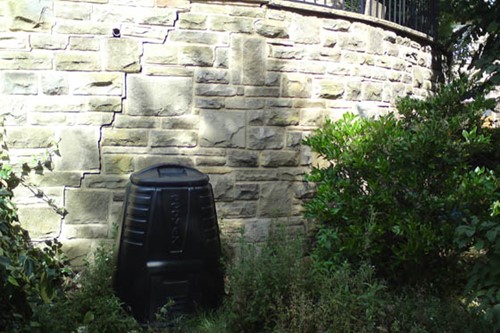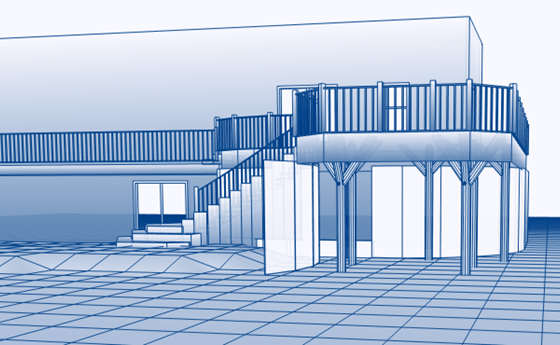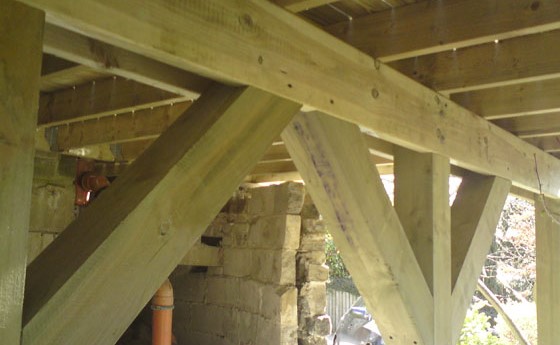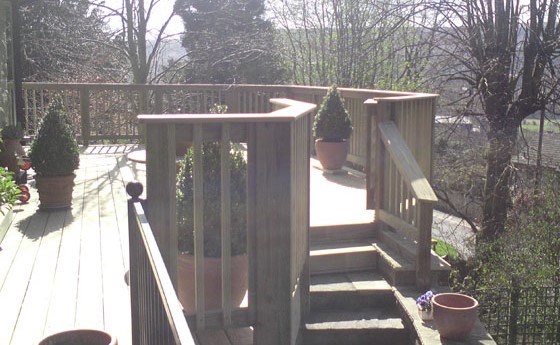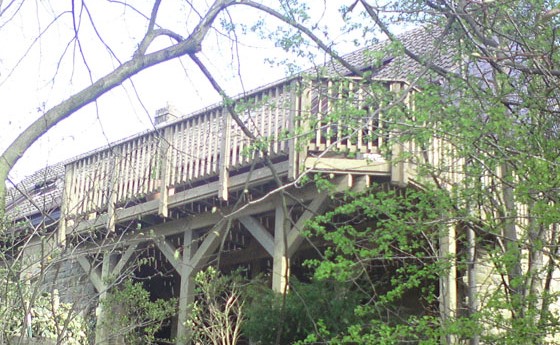 Keep up to date.
Subscribe for news and product updates.