Charred cladding barn conversion, Newmarket
Accoya and Shou Sugi Ban® add contemporary twist
Supplier: James Latham
Product: Charred Accoya and unfinished Western Red Cedar cladding 
Architect: NP Architects
Contractor: Arnold & Willis Construction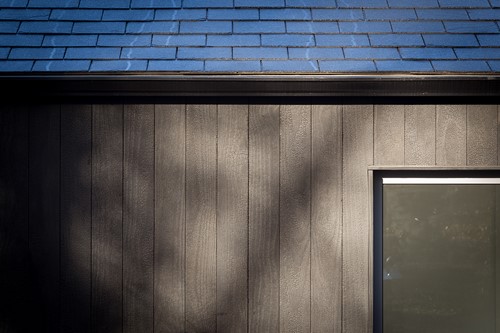 Charred Accoya® and Western Red Cedar cladding, supplied by James Latham were used in the rebuilding, extension and conversion of a former agricultural building to create a spectacular barn style home in Newmarket. 
The main steel-framed barn has been retained as a double height space and re-clad in corrugated steel. In contrast, the lower wings have been rebuilt in a courtyard arrangement, with large openings to frame the wider landscape from within and clad in charred Accoya® (Shou Sugi Ban® charring process by Exterior Solutions Ltd).
Charred timber cladding is a modern application of yakisugi–ita (or just yakisugi) - the ancient Japanese art of charring timber.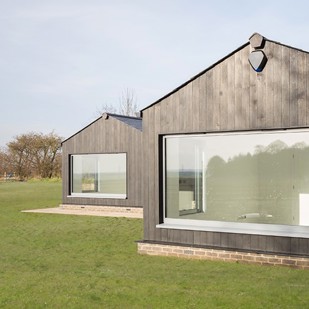 Charred timber cladding is becoming increasingly popular in the specification market and the reaction has been astonishing. It really does have the wow factor and enquiries and orders are growing by the day. 
Traditional techniques are used to give uniqueness to each individual project and there are lots of finishes and textures available for both interior and exterior projects - from the traditional, highly charred, heavily textured looking cladding to the sleek and contemporary finish.
Justin Hayward, Technical Timber Sales Development Manager, James Latham's
Hidden from the exterior view is a centrally located courtyard.  Here, unfinished Western Red Cedar cladding offers a softer palette to give a more homely feel. 
James Latham carries the exclusive range of Yukari, a traditional range of charred cladding products specifically designed for Latham's.
Photos credit - Matthew Smith Photography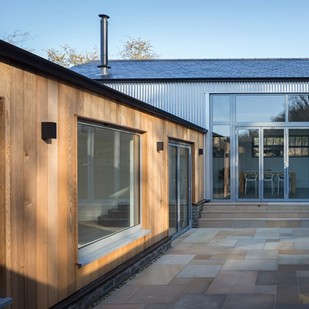 Keep up to date.
Subscribe for news and product updates.