Chelsea Flower Show deck
London Decking responds to last minute requirement for raised, rustic deck
London Decking worked at lightning speed to complete this delightful deck
London Decking worked at lightning speed to complete this delightful deck
Case study source: The London Decking Company
Location: London
Materials: Pressure treated softwood decking
Photography: Courtesy of The London Decking Company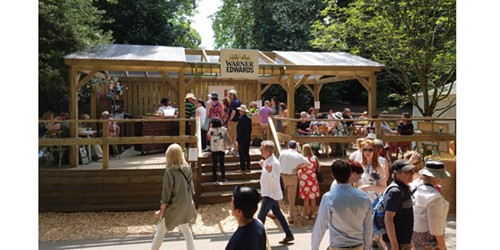 The challenge
With just two weeks to go before the prestigious flower show opened, Warner Edwards, the gin distillers, were given the opportunity to create a rustic decked bar venue to serve and sell their drinks to the 157,000 visitors that would come to the Chelsea Flower Show, held in the grounds of the Royal Hospital, Chelsea, from 23rd to 27th May.
A 60-square metre site, with many logistical challenges due to being at the heart of the show, The London Decking Company were invited to take the project on, working from a sketched design supplied by PR company, Contagious. Just five days were available to install the construction and The London Decking Company would have to overcome many access and health and safety requirements that can often slow the build of a sizeable structure within a showground. Reorganising their work schedule to fit the job in, The London Decking Company took on the challenge with no time to spare.
A rustic "barn styled" structure
It was clear from the design that the objective was to create a rustic and rural feel to the construction, reflecting the location and the brand values around Northampton based Warner Edwards Gin. Pressure treated softwood decking was chosen for the raised deck and steps to deliver rough, sawn edges and plenty of texture, whilst a similar specification of timber created the open barn and roof structure in addition to a rustic balustrade.
Whilst the project specification was quite straight forward, the location and the timeframe were not and The London Decking Company worked round the clock to meet the almost impossibly tight deadline and complete the installation in time for the show opening. Health and safety was absolutely paramount, both during the build and in anticipation of the huge footfall during the five open days and the Chelsea Flower Show organisers closely monitored progress on a daily basis.
View the construction video in super-fast time: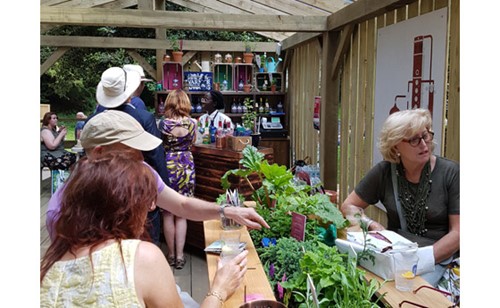 Satisfaction all round
Comments Joe Haywood, Director, The London Decking Company. "The Warner Edwards project played to our skillset well. We're very experienced at interpreting a design to specify the correct materials and create a high quality and fully effective finished structure. It also allowed us to demonstrate how we can pull out all the stops on an incredibly tight timescale when required and provide the flexibility that is often needed for installation work such as this. The result was the perfect place to enjoy a cool glass of gin in the sunshine."
A note from the Warner Edwards team whilst they worked at the Chelsea Flower Show sums it up nicely: "It's all going well. The stand is busy and we're very happy with it. Thanks again to you and your team for your hard work and for turning it round in time."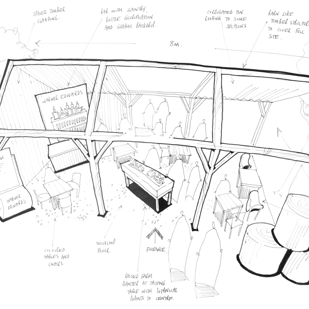 Keep up to date.
Subscribe for news and product updates.