Contemporary home decking renovations
Spindles and panels from Cheshire Mouldings
Most people choose to enclose their decking with timber balustrades which can be further enhanced with decking panels in intricately carved, eye-catching designs. Panels work well on their own or can be combined with decking spindles to complete the look.
Cheshire Mouldings provided this contrasting mix of Core Deck softwood decking spindles and Cross Hatch decking panels to create a striking statement in this beautiful garden in Knutsford, Cheshire. 
Whilst their client in Thurstaston chose Pine Sunburst decking panels to create the wow factor. The result is a fantastic, enclosed space that frames both wonderful aspects.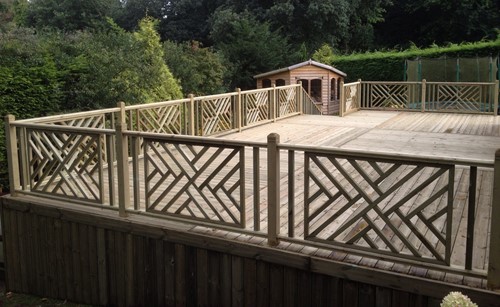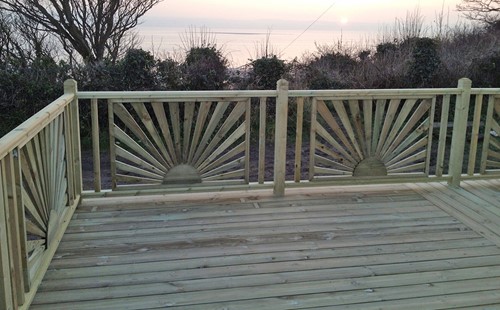 Traditional and contemporary ranges for all seasons
Core Deck has become one of Cheshire Moulding's most popular ranges in recent years due to its ability to combine traditional style and craftsmanship with contemporary designs, from simple, modern Stop Chamfered or Square Softwood to the traditional Turned Softwood or American Softwood spindle.
This elegant timber and glass balustrade in Knutsford, Cheshire illustrates a more contemporary look. The combination of warm softwood with contrasting glass seamlessly connects the two spaces, providing a panoramic view of their impressive garden.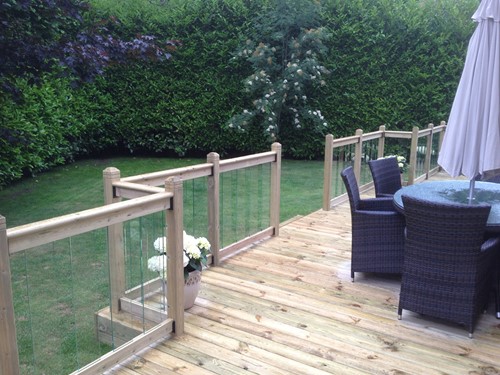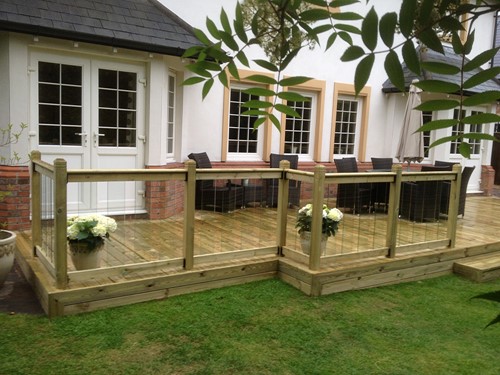 Keep up to date.
Subscribe for news and product updates.