Glenalmond Timber Company
Glenalmond Timber Company

Station Road, Methven, Perthshire PH1 3QF

Wholesaler
Retailer
CladMark Approved
DeckMark Approved
Operates Nationwide
Glenalmond Timber is a third generation family owned timber manufacturing company, producing and distributing more than 50,000m3 of timber a year. Operating from their timber processing factory in Methven, Perthshire, Glenalmond offer deliveries throughout the UK and Ireland. 
Glenalmond import timber from Europe and also source sustainable home-grown timber – all of which has full chain of custody. Additionally Glenalmond have their own timber treatment facility which is situated on the quay at Perth Harbour.
Glenamond Timber is the UK supplier of ABODO - thermally modified timber from New Zealand. Their product range includes Vulcan Cladding, decking and large section beams.
Durability Class 1
Super stable
Available finger jointed up to 12m long
A dream to machine
100% Full Chain of Custody.
Available in flat sawn and vertical laminated
Optional textured effect
Readily accepts flame retardant treatments and other coatings such as stains and oils

Cladding 
Glenalmond have extensive experience on material selection and detailing which is key to ensuring every project looks fantastic and meets its performance objectives. Standard timber species include:
Abodo
Western red cedar
Siberian & European Larch
In addition Glenalmond offer further services to make your cladding truly unique:
innovative finishes and textural effects such as a natural weathered or aged aesthetic (riven) or a contemporary charred effect (Shou Sugi Ban)

factory applied coatings offer protective and colour options

structural finger jointing of up to 12m long lengths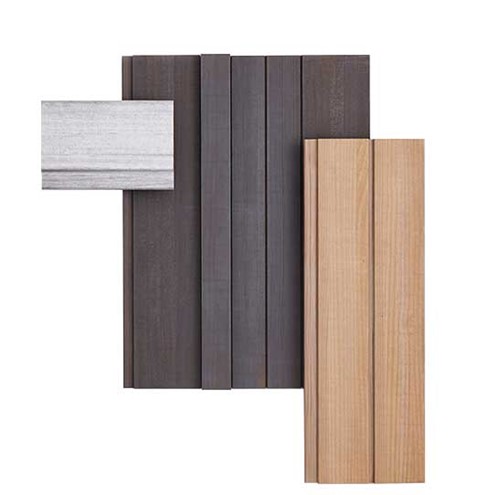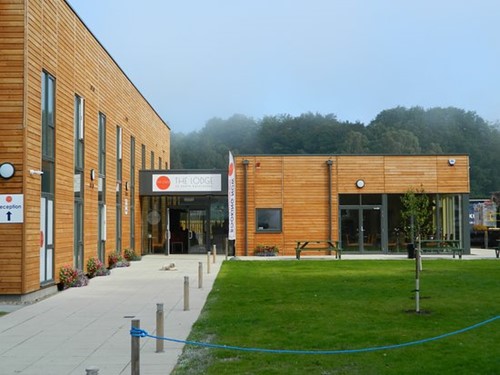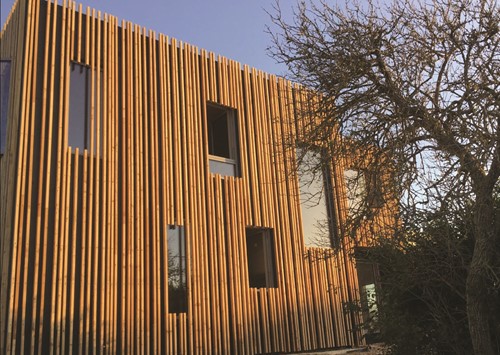 Decking
Available in a large variety of profiles and finishes with anti-slip inserts if required and in a range of species including:
Abodo
Oak
Opepe
Siberian Larch
Scottish Larch
certified tropical hardwoods
Scandinavian joinery redwood
TDCA Accreditations
Glenalmond's antislip decking carries DeckMark Plus accreditation which means it has undergone additional specific technical and/or safety evaluations by a recognised quantitative procedure, in this case slip resistance testing according to BS 7976 and The UK Slip Resistance Group Guidelines. Keep up to date.
Subscribe for news and product updates.