Adjustable decking post bases
The R10, R20 and R30 adjustable post bases from Rothoblaas are ideal for outdoor joints and can be adjusted in height after assembly, to correct any possible unevenness.
The regulation system is concealed in the sleeve, for a neat appearance. Raised from the ground to avoid water splash or stagnation, ensuring great durability.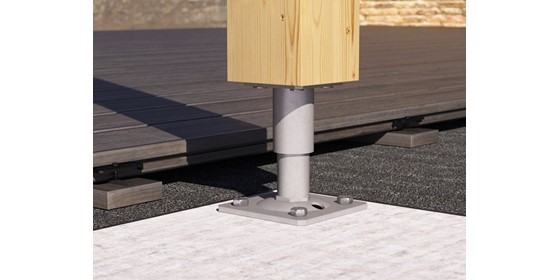 Keep up to date.
Subscribe for news and product updates.