Maggie's Cancer Support Centre
Product: Silva Timber Siberian Larch cladding with Sansin SDF (Pickled White)
Architect: Foster & Partners
Photography: Courtesy of Silva Timber Products
Uplifting architecture is something that cancer charity Maggie's, understands. Each one of their unique buildings has been designed to create a relaxing, homely space to encourage a feeling of togetherness amongst its visitors.
The Robert Parfett building in Manchester was designed by leading architect Lord Norman Foster. The single storey building was constructed with a timber frame, with latticed beams forming a design feature. Siberian Larch bevel cladding was used to create a relaxing, homely first impression. The presence of natural materials helps Maggie's achieve their goal of providing a non-clinical space where people can get practical, emotional and social support.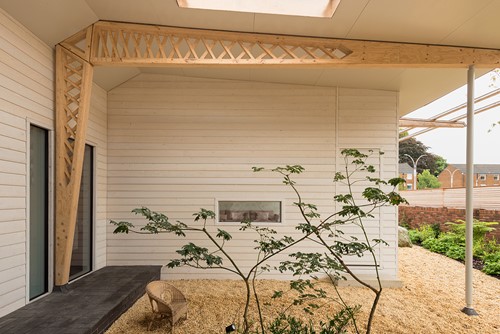 I believe in the power of architecture to lift the spirits and help in the process of therapy.
Lord Foster (Foster & Partners)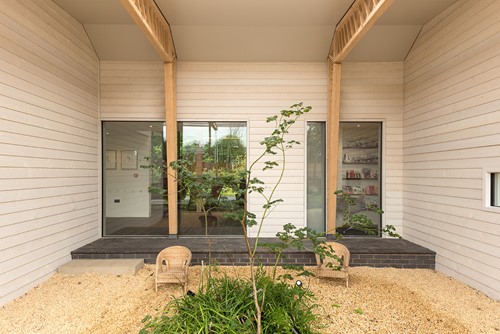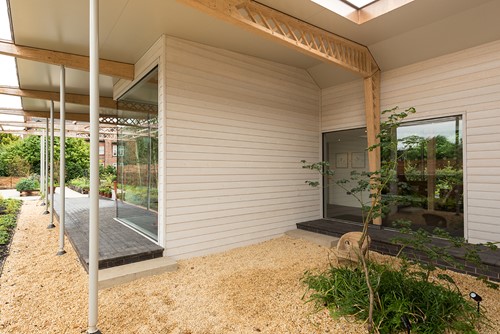 To finish the timber to the highest standard, the cladding was factory coated at Silva Timber so it was ready to install straight after delivery. The light colour palette of the building perfectly contrasts against the rich colours in the gardens that surround the whole building, creating a fantastic view from any point in the building.
Siberian Larch is a very dense softwood ideal for cladding, particularly if you plan on applying a coloured finish as the natural colour tones are very consistent. As Maggie's wanted to create a clean, fresh and light look, they chose Sansin SDF Pickled White. Keep up to date.
Subscribe for news and product updates.