The Palatine Centre, Durham University
Product: Silva Timber Certigrade (Blue Label) Western Red Cedar Shingles
Architect: PH Partnership Architects
Photography: Courtesy of Silva Timber Products
The Palatine Centre at Durham University was designed and built with sustainability at its core. Green technologies and eco-friendly materials were specified throughout the supply chain, with Silva Timber's Western Red Cedar Shingles matching the architect's requirements perfectly. They also provide a beautiful natural element to the building's modern design, complementing the existing timber cladding and glass work to great effect.
Materials and technologies such as solar thermal collectors, photovoltaic panels, solar shading and rainwater harvesting sit alongside the Certigrade Western Red Cedar roof shingles to provide an 'excellent' rating on the Building Research Establishment's Environmental Assessment Method (BREEAM).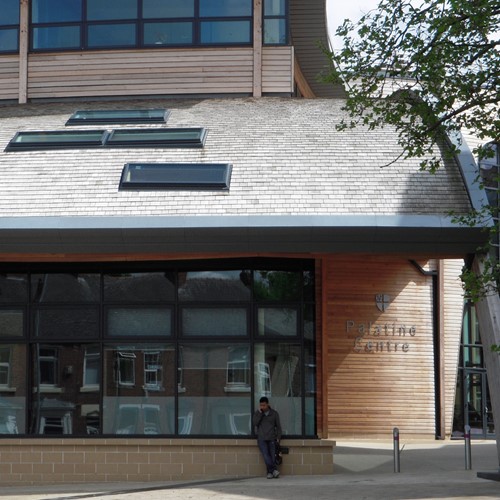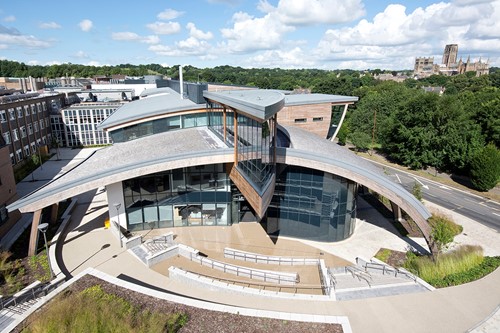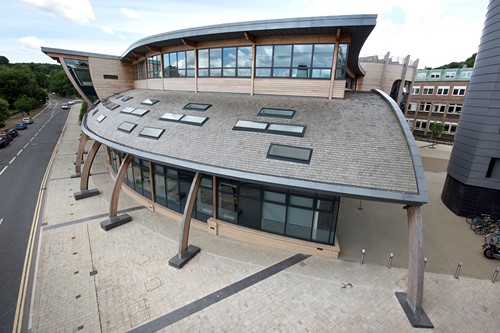 Western Red Cedar Shingles are an ideal material when considering sustainability. Tests have proven them to have fantastic insulating values, meaning buildings stay warm in the winter and cool in summer. They are also extremely durable, thanks to their natural oils.
For quality assurance, the architects specified Certigrade (Blue Label) Western Red Cedar Shingles. The term 'Blue Label' is a registered trademark of the Cedar Shake & Shingle Bureau trade association. The Bureau monitors and inspects member mills to ensure product quality, grading rules and consistency of Certi-Label cedar shingles and shakes are maintained. Keep up to date.
Subscribe for news and product updates.