Hoppings Softwood Products
Hoppings Softwood Products PLC

The Woodyard, Epping Road, Epping, Essex, CM16 6TT

Wholesaler
CladMark Approved
DeckMark Approved
Operates Nationwide
Established for over 80 years, Hoppings remains an independently owned timber importer specialising in the machining, preservative treatment and distribution of branded sustainable softwood timber products. Products are sold through timber and builders merchants, currently supplying a network of over 350 stockists across the United Kingdom.
Q-Deck®
DECK BOARDS, BALUSTRADING & SUB-FRAME PRODUCTS
The Q-Deck range is the over arching brand for all Hoppings quality decking products manufactured from sustainable and certified softwood. Available from over 230 retail stockists nationwide, Q-Deck is also available to buy online via a network of online partners.
Why Choose Q-Deck decking and balustrading?
Quality selected, slow grown softwood
Tanalith® preservative treated 15 year performance warranty on all products
Product range available as FSC/PEFC certified on request
4 Deck board profiles in up to 5.4m lengths. All are reversible and some feature the capability to accept retro-fitted anti-slip Q-Grip® strips
DeckMark and DeckMark Plus performance rated products
SmartFrame - decking substructure products
Building a durable substructure is integral to creating a quality softwood or composite board deck project. SmartFrame, part of the Q-Deck range, meets new demanding requirements for softwood deck substructures which should be treated to a Use Class 4 specification irrespective or whether they are in ground contact or not.   SmartFrame is made from incised European redwood.  Incising means adequate preservative penetration is readily achieved and that, coupled with treating to the correct Use Class 4 levels, provides a 30-year desired service life.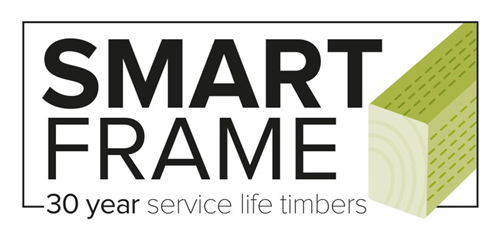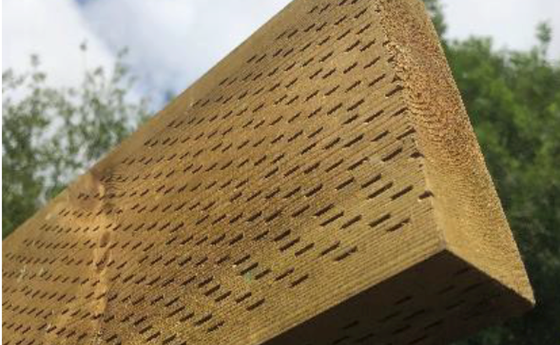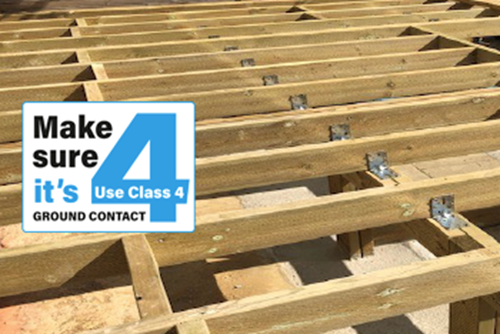 Composite (wpc) decking
SmartBoard is a reversible face fix decking with an appealing, tactile brushed matt finish available in a range of subtle varying colour tones: Battleship Grey, for a stylish and contemporary look, Slate and Chocolate Brown. It comes with a 25 year residential warranty. Smartboard achieved a Pendulum test value of 54, where 36 or greater classifies it as 'low risk for slip' by the UK regulator the H.S.E.
NOTE:
only use the SmartBoard approved colour coded screws during the fitting process.
SmartBoard wpc decking is not covered by the TDCA DeckMark accreditation
Cladding Products
Hoppings supply Q-Garden and Q-Clad ranges of cladding products as part of their exterior timber products offering. 
Q-Garden range for sheds, cabins, buildings and screens:
Preservative pre-treated (UC3) with a 15 year treatment warranty
Featheredge, Shiplap and Loglap profiled cladding as well as screening timbers, made from high quality certified softwood
CladMark accredited
Q-Clad painted finish cladding:
Treated to UC3 with a 15 year treatment warranty
Featheredge profiles, made from slow grown Scandinavian whitewood
Factory applied black or white painted finish 
CladMark accredited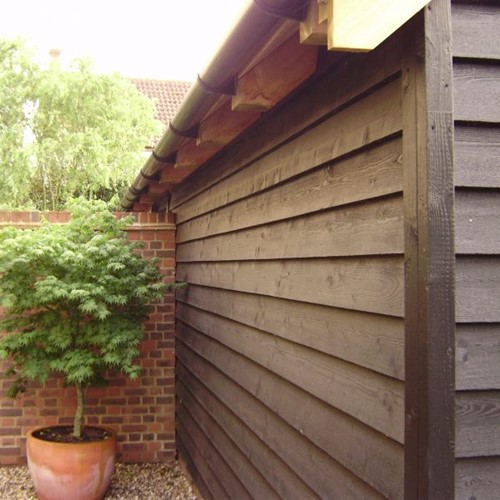 DeckMark accreditation is given to:
Q-Deck range of deck boards and balustrading
Q-Deck range of deck joists, beams and posts treated to Use Class 4, including SmartFrame
DeckMark Plus accreditation is given to:
Q-Grip anti slip decking which means it has undergone additional specific technical or safety evaluations by a recognised quantitative procedure, in this case slip resistance testing.
CladMark accreditation is given to:
Q-CLAD pre-painted sawn finish, preservative treated, whitewood cladding timbers
Q-GARDEN range of cladding timbers for sheds, cabins, buildings and screens
NOTE: Composite products are not currently covered by these accreditations. Keep up to date.
Subscribe for news and product updates.