Palmer Timber Limited
Palmer Timber is a leading importer, manufacturer and distributor of softwood and harwood timber products.
Palmer Timber's modern transport fleet distributes timber products nationwide.
Extensive facilities across the 13 acre site, allow Palmer Timber to offer a wide range of technical woodworking and timber processing services - such as machining, factory coating and bespoke profiling. Offering a quick, reliable and flexible service for clients.
Cladding Range
Timber cladding provides a durable and environmentally friendly solution for public, commercial and residential building facades. Palmer Timber's range of cladding provides designers and architects with a choice of visual appearances to suit any project.
Western Red Cedar is one of Palmer's largest and most popular species in addition to Siberian Larch, Thermowood and Charred Larch in a number of stock profiles.
PALMERTEX - Optional Textured Surface Finish
Known as an OSF (optical sawn finish) this option gives an aesthetically pleasing and tactile appearance. Optical sawn surfaces also have the advantage of accepting and retaining finishes significantly better than smooth planed surfaces, thus improving appearance and minimising maintenance.
Here's some of Palmer Timber's cladding in action: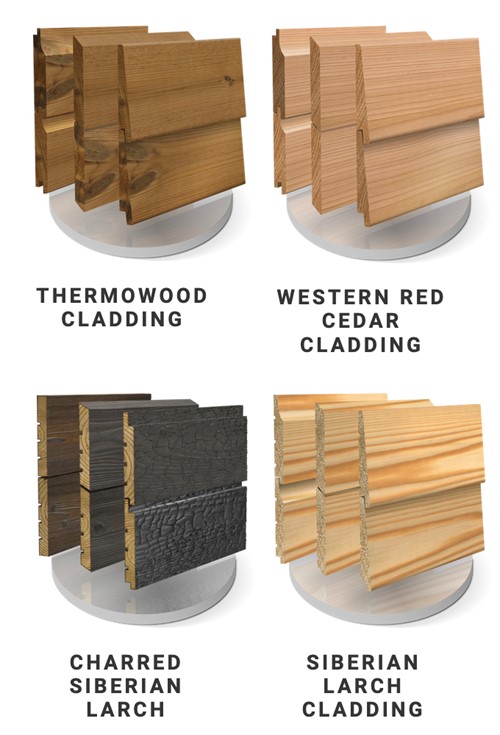 Keep up to date.
Subscribe for news and product updates.