Simpson Strong-Tie
Simpson Strong-Tie

Winchester Road, Cardinal Point, Tamworth, Staffordshire, B78 3HG

Wholesaler
CladMark Approved
DeckMark Approved
Operates Nationwide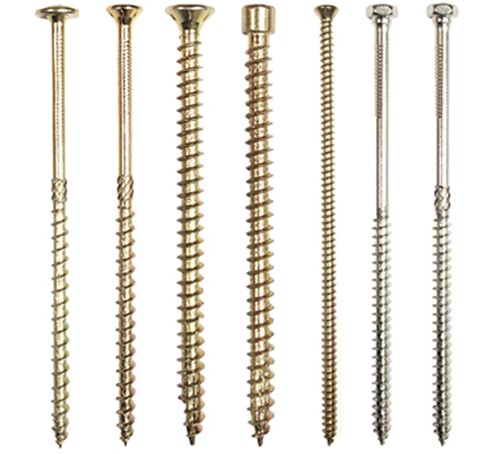 To produce a long lasting timber deck you need to use quality materials throughout the structure.

Simpson Strong-Tie offers a range of premium quality deck fasteners for both softwood and hardwood decks in a choice of stainless steel or corrosion resistant coated steel. 
To build the deck frame and other structural elements, we have the UK's widest range of joist hangers and post bases in addition to a suite of angle brackets specially designed to connect cladding panels to sub-structures.  All CE marked and available 'off the shelf.'
Also available from Simpson Strong-Tie: the Quik Drive collated screw system.
Easily the fastest way to install decking screws. It is ergonomic to use (no bending or stretching) and extremely reliable thanks to its jam-free design and Teflon coated moving parts. It comes with a wide range of fittings for every application you can imagine and a host of decking and cladding screws to match; from fibre cement board to hardwood decking and even 3mm thick steel!
Quik Drive (R) System assembly video from Simpson Strong-Tie Keep up to date.
Subscribe for news and product updates.