Tite-Fix
Tite-Fix Ltd

Unit 1 Ghyll Way, Airedale Business Centre, Skipton North Yorkshire BD23 2DD

Wholesaler
CladMark Approved
DeckMark Approved
Operates Nationwide
Over the last decade, innovations and evolutions in the design and manufacture of new materials used in the deck, furniture, construction and engineering industries have created a need for a new breed of fixings.  In 2004 and with over 50 years' experience in the industry, Tite-Fix began developing products here in the UK to meet and exceed these new demands.
This specialist range of fixing products is known as the Tite® Range and whether it's decking, MDF, high density flooring board, exterior applications or manufacturing Tite-Fix has the fixing to match.  Based around its revolutionary Tri-Lock thread-form, each product incorporates its own innovative feature, making it stand head and shoulders above the competition.
Tite® Range have dragged a simple fixing product into the 21st Century by listening to what the trade wants and giving them exactly that.  Tite-Fix was the first company to have the quality of its Deck-Tite®, Deck-Tite® Plus, Timber-Tite®  and Exterior-Tite®  decking and outdoor fixings recognised with DeckMark Plus status and the first to receive CladMark Plus for Tongue-Tite® Plus and Clad-Tite® .  So why waste money?  If you are investing in high quality timber, make sure you have top quality fixings to match!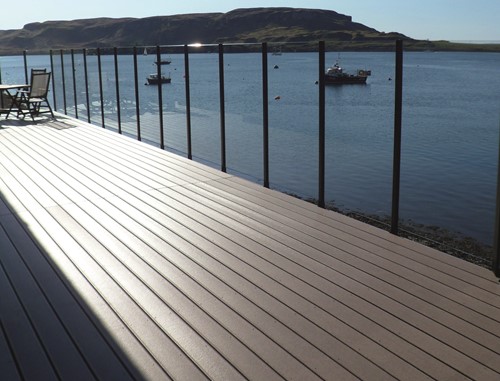 I have used many different sourced deck screws and these are the best yet
Hammo, Screwfix.com commenting on Deck-Tite
Tite-Range® Decking & Outdoor fixings:
Deck-Tite® is a superior outdoor screw standing up to the elements with its Net-Coat plating, ensuring resistance against corrosion and no 'bleeding' into the timber.  Its Tri-Lock thread forms rather than cuts a thread, initially expanding the wood for it to relax back around the screw giving it the tightest of fixes.
Deck-Tite Plus® this stainless steel fixing is guaranteed to withstand the chemicals found in today's timber and hardwoods, as well as offering total protection in the most extreme of environments such as marine or  polluted applications.
Exterior-Tite® has been created to give the perfect finish to outdoor ironmongery. Its Net-Coat silver or black coating ensures, unlike standard screws, it stands up to the elements protecting against corrosion and rust.
Timber-Tite® is a heavy duty screw ideal for landscaping and decking with the strength of a high tensile bolt but offering a neat flush fix and coated in Net-Coat Green to resist the effects of corrosion in all timbers, including pressure treated timbers.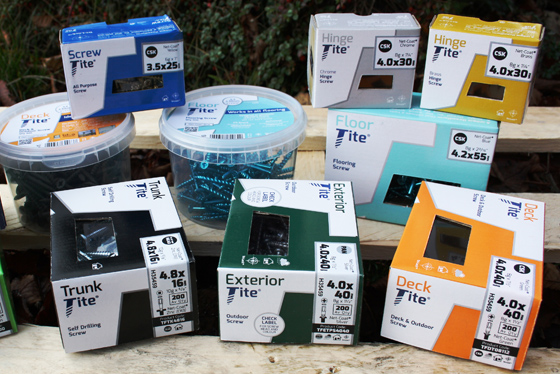 Excellent deck screws; straight in with no messing around
Raven, Screwfix.com commenting on Deck-Tite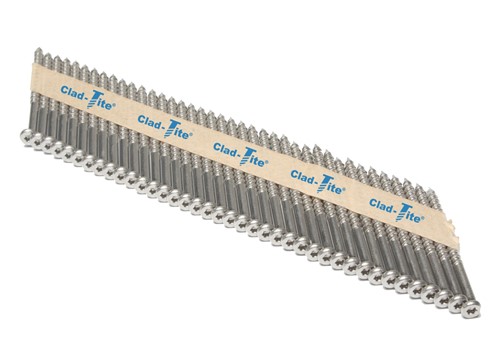 Tite-Range® Cladding Fixings:
Tongue-Tite Plus® is made from stainless steel proving ideal for outdoor use and extremely popular for cladding installers who enjoy the discreet fix offered by the lost head but with the ability to be removed at a later date.
Clad-Tite® is a fast, efficient method of fixing cladding that can provide either a hidden or surface fix but with a T10 recess that allows for easy extraction.  As a stainless steel fixing it is ideal for outdoor use and coated in Net-Coat clear finish it offers superb all-weather performance.
Makes lengthy handrail fixing a doddle when other methods are time consuming
EssexGuy, Screwfix.com commenting on Deck-Tite handrailkit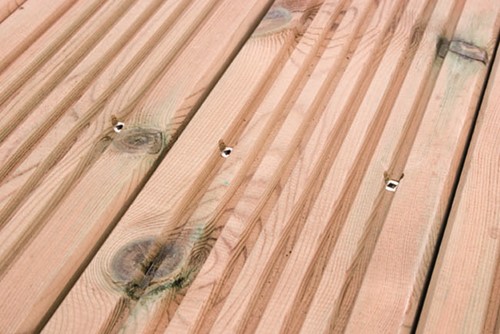 The following documents provide more detailed information on the Tite-Fix product range
Clad-Tite product data sheet
Crib sheets Deck-Tite Plus
Deck-Tite handrail kit product data sheet
Deck-Tite product data sheet
Timber-Tite product data sheet
Tongue-Tite product data sheet Keep up to date.
Subscribe for news and product updates.