Boardwalks really shouldn't be covered in chicken wire!
Friday, September 18, 2020
It may seem like a good idea to use chicken wire over your timber deck or boardwalk to add a little extra grip, but it's totally inappropriate. There's several reasons why: 
Wire traps dirt and debris, such as leaves, increasing the potential for prolonged moisture contact and consequent premature decay.


What seems like a cheap option will be more expensive in the long term as the deck or boardwalk will need replacing sooner that it should. 


Unless really well secured, the wire can work loose creating a trip hazard.


The wire itself can become slippery in wet conditions. 
This image illustrates that laying chicken wire across the surface of your decking or boardwalk is a sure way to shorten its service life and is potentially an accident waiting to happen.
Anti-slip deck boards
If extra grip is required or poor maintenance is anticipated, the best option is to use purpose made anti-slip deck boards with built-in slip protection.  Choose a good quality one that is TDCA DeckMark accredited. There's plenty of styles available to suit any application, grooved or smooth and even coloured.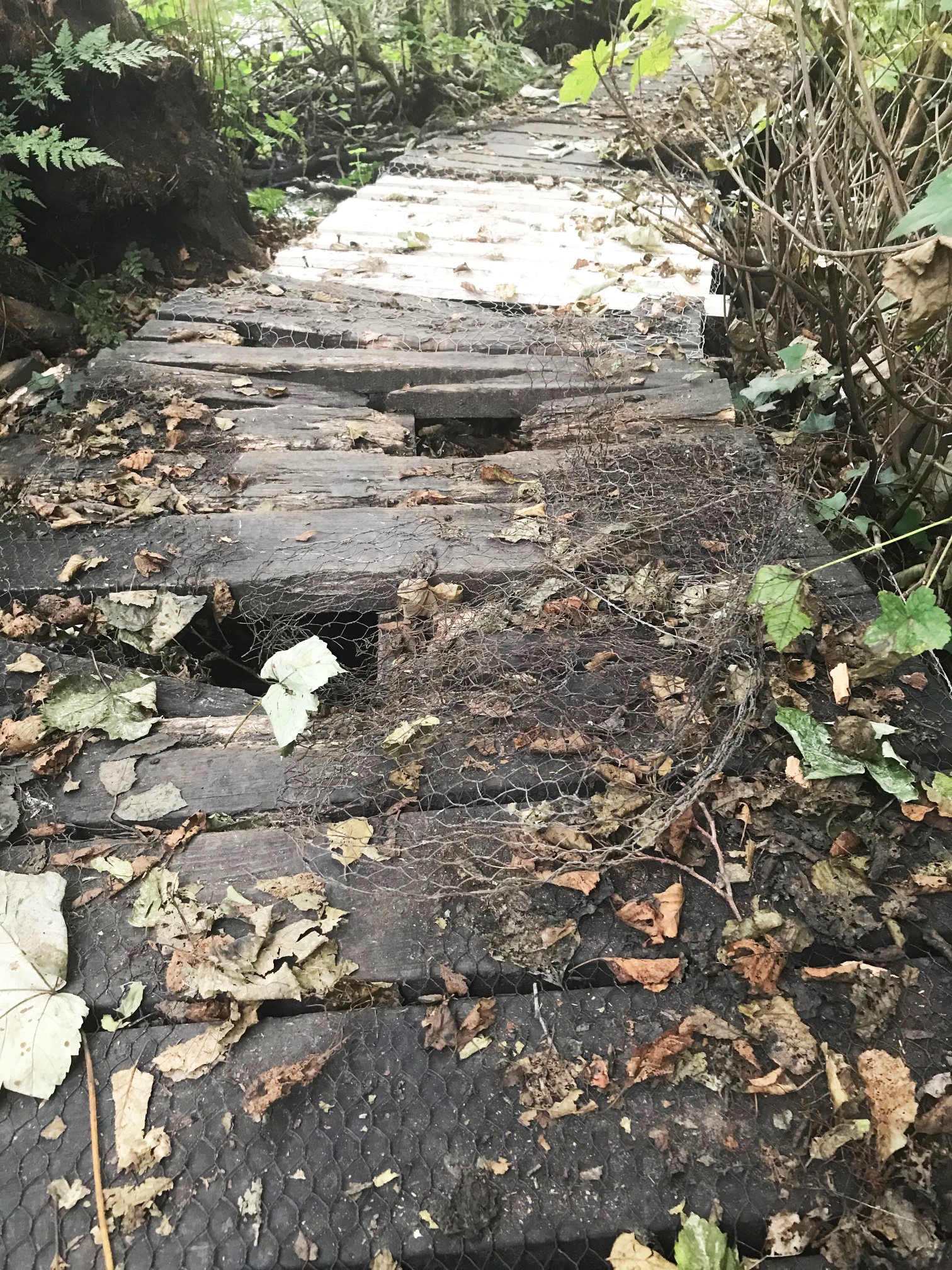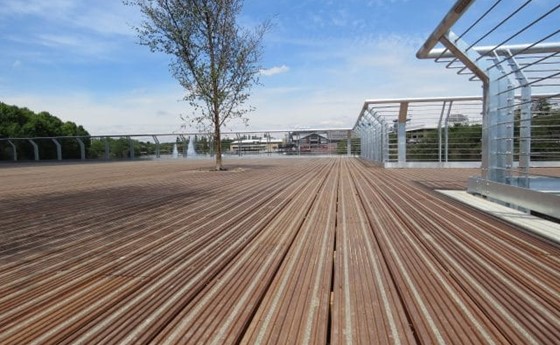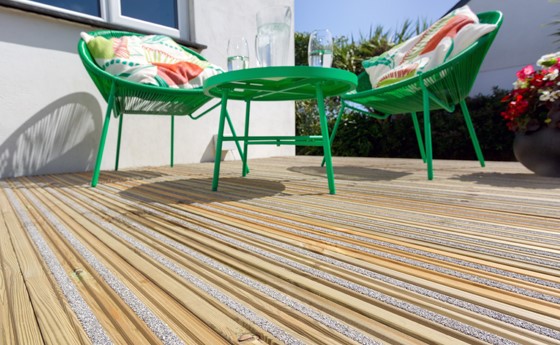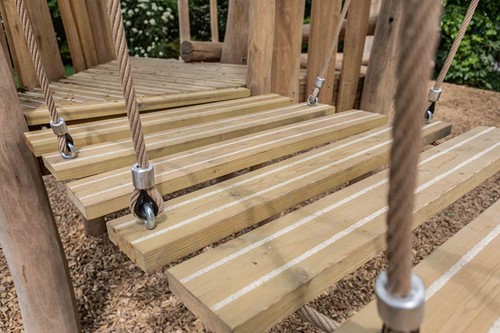 Match this with high durability substructure timbers (Use Class 4 treated) with suitability spaced post and joist supports and you're on to a winner.  
Did you know that you can achieve a 30 or even 60 year service life (yes 60 is possible!) by specifying the right timber materials and specialist fixings suitable for long term use outdoors. 
Learn more about specifying fit for purpose ground contact timbers.
Use Class 4
Download our Code of Practice detailing requirements as specified in NHBC standards.
30 or 60 years Keep up to date.
Subscribe for news and product updates.