Gripsure (UK) Ltd
Gripsure (UK) Ltd

Unit D2, (23) Rockhill Business Park, Bugle, Cornwall, PL26 8RA

Wholesaler
Retailer
DeckMark Approved
Operates Nationwide
Gripsure is a leading UK manufacturer and supplier of anti-slip timber decking, helping to maintain safe access to outdoor spaces all year round, whatever the weather.
Available in a range of hardwoods, softwoods, and modified timbers, Gripsure provides a wide variety of colours, lengths and finishes, offering a solution for every application.
Delivering the highest slip-resistance ratings without compromising on style, Gripsure is ideal for projects in Healthcare, Education, Leisure and Tourism, Hospitality and Accommodation. It's the professional's choice for both residential and commercial projects and has been tried and tested across the UK with many happy customers, such as Centre Parcs, Eden Project, Cambridge University, Kew Gardens, Bristol Zoo and The Wave.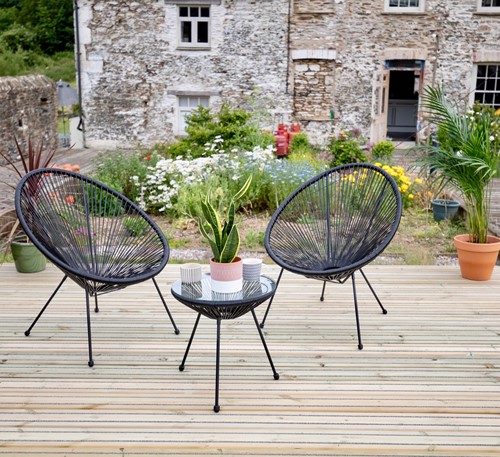 Gripsure products
Residential range  Profiles offering a modern and stylish finish without compromising on safety. Includes: Home, Contemporary, Decking Tiles, Decking Kits, DeckArt.


Commercial range  Profiles for applications where durability and appearance are paramount. Includes: Classic, Premier, Yellow Balau, Cumaru, Bamboo*, Accoya, Kebony, SHERA*, SafeStrip and Gripsure Graphics.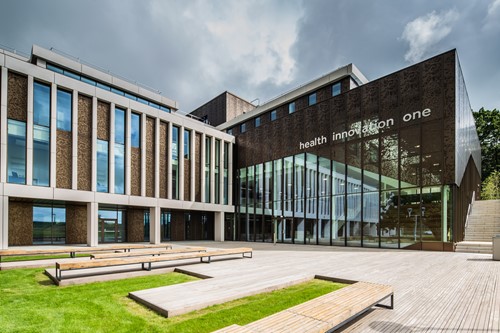 Benefits of using Gripsure anti-slip timber decking
High PTV slip ratings across the entire product range
Excellent durability
Low maintenance
Can be stained, oiled or painted
FSC® certified timber
PEFC certification
Expected service life of 15-30 years (depending on timber treatment class)
10-year guarantee against the anti-slip inserts de-bonding from the timber
15-year performance warranty
Gripsure anti-slip decking projects
Gripsure anti-slip decking is used in many areas at the Eden Project.
Eden Project
Premier deck boards were specified for a set of 'Luxury Wee Lodges' and surrounding walkways.
Woodlands Glencoe
3,000 meters of Gripsure Classic decking has been installed outside eight new luxurious lodges.
West Midland Safari Park
Gripsure decking has been used in the development of Swanwick Marina in Southampton
Swanick Marina
Gripsure has played a key part in the transformation of the Story Museum in Oxford
Story Museum
Decking CPD training courses from Gripsure
CPD is an invaluable contribution towards development, endless innovation, and maintenance of the highest standards. Gripsure's CPD presentations provide key knowledge and understanding of various decking types, as well as developing a confidence in specifying Gripsure products.
All CPDs last for around 45 minutes with questions being welcomed throughout this interactive session. Given the current climate, all CPD sessions will be carried out via Zoom for the foreseeable future and sample packs can be arranged for delivery in advance to accompany the presentation.
TDCA Accreditations
Gripsure's anti-slip TIMBER decking carries DeckMark Plus accreditation which means it has undergone additional specific technical or safety evaluations by a recognised quantitative procedure, in this case slip resistance testing.
Gripsure's MOSO Bamboo and SHERA decking ranges are not accredited under this scheme.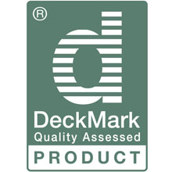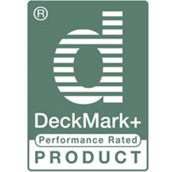 Gripsure PEFC Certificate
Gripsure 15 Year Performance Warranty
Gripsure MOSO Bamboo decking brochure Keep up to date.
Subscribe for news and product updates.