Is my grooved timber decking upside down?
Friday, April 16, 2021
According to a recent post on Instagram which went viral, "Britain's have been installing their grooved deck boards completely the wrong way up for decades as the grooves should be fitted face down – to let air circulate underneath the deck, rather than face up to improve grip". 
Can this be true? 
We'd like to think that here at the TDCA we know a bit about decking so let us answer this question by looking at the whole story.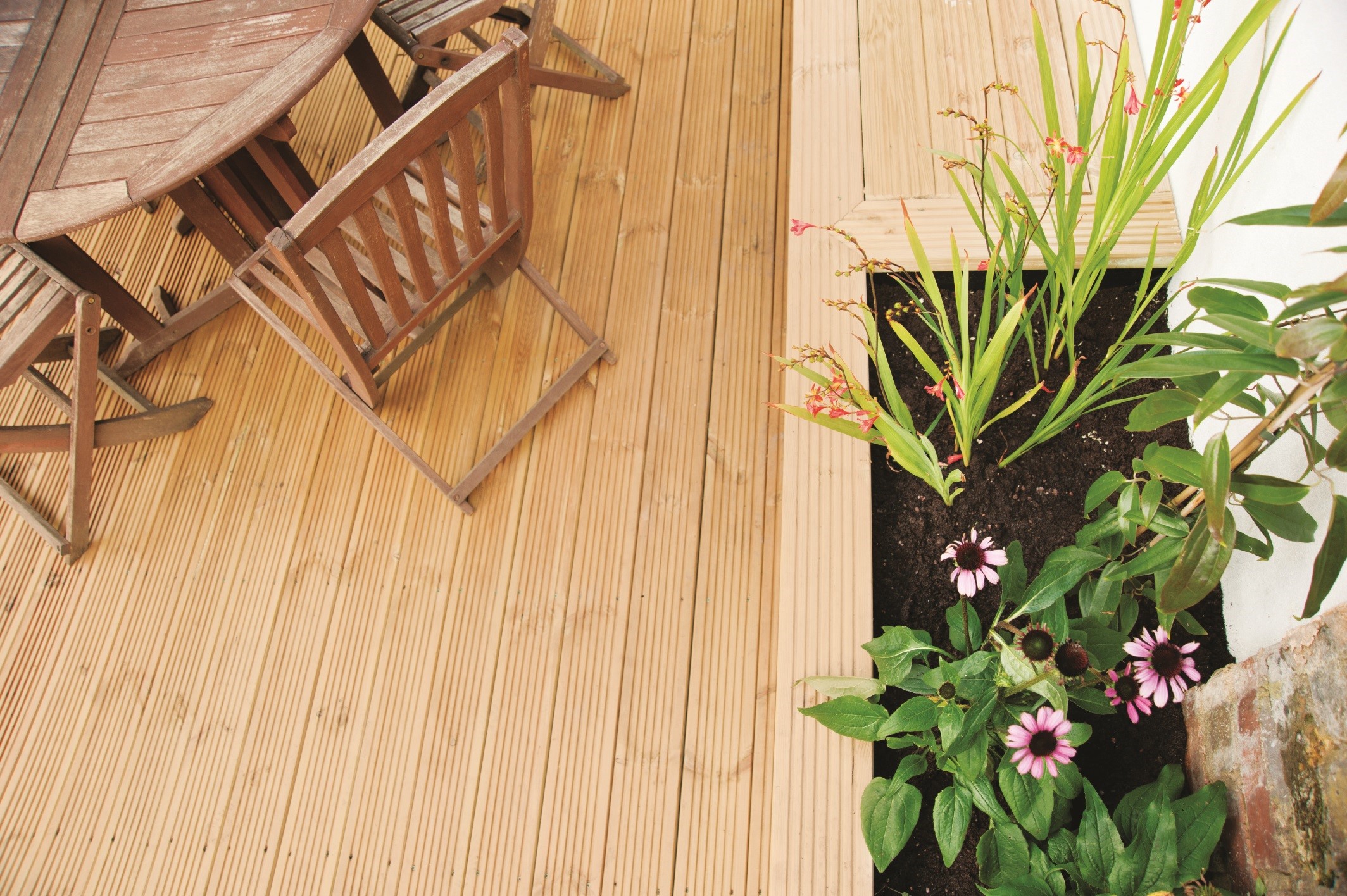 The anti-slip myth busted
Grooved boards are a quirk of the UK Market.  They became popular in the late 1990s as many people just liked the look of them but they were originally marketed as anti-slip and even though it transpired not to be true , the terminology stuck creating a myth that just lingers on.  So yes we agree 100%, the grooves DO NOT add extra grip. 
When the grooves are fitted face up, in the direction of a slight fall (as recommended by TDCA) they will channel water away from the deck to prevent standing water.  Another feature of a grooved deck board is that the fixings are 'hidden' in the sunken ridges.
However if you require a robust anti-slip solution, ideal for steps and ramps and public access decks or playgrounds, there are many great products on the market which are purposely designed for this application in both grooved and smooth profile designs – such as factory applied aggregate strips and specialised coatings.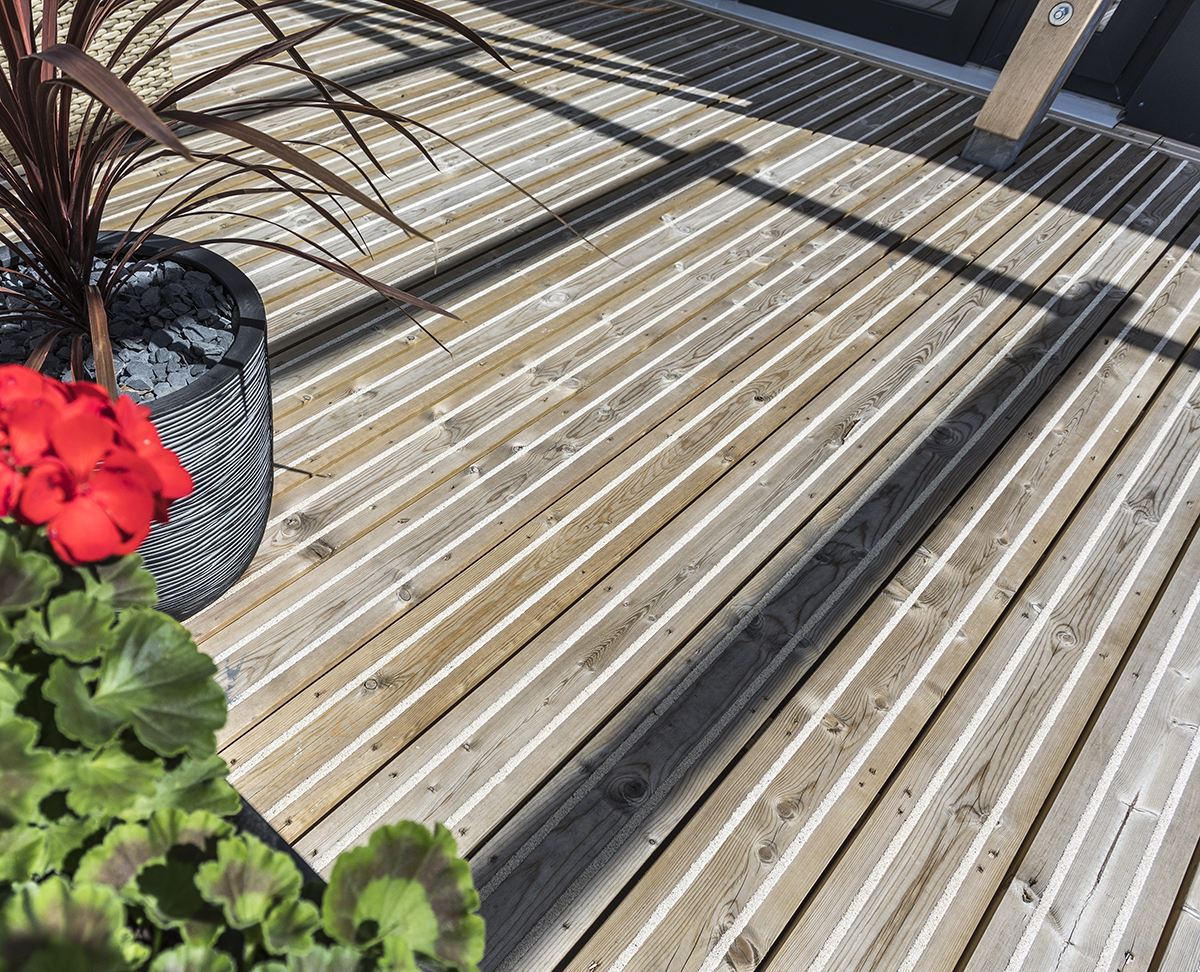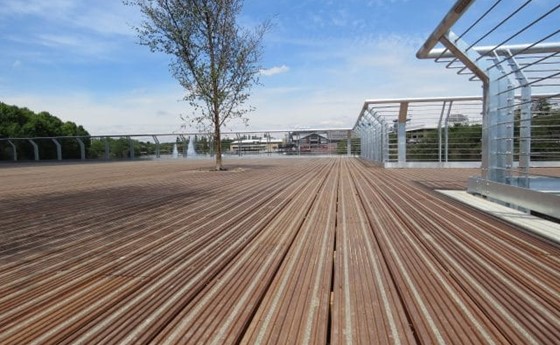 Dual sided /reversible boards
Purpose made, dual sided boards – smooth one side and grooved the other or differing grooved patterns on both sides, are most common and have been on the market for years.  Generally all the edges are either chamfered or as its more commonly known, pencil rounded or eased for the purpose of shedding water and avoiding damage in service. They give the buyer the option of grooved side up or down – it's a preference.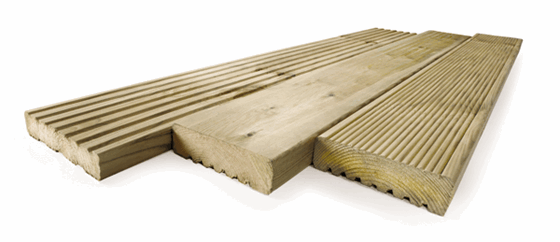 However, if you do find grooved deck boards with square, sharp top edges on the reverse plain back, they should definitely be fitted with the grooved side up. If installed smooth side up, water will not be so easily channelled away and furniture or other heavy objects dragged across them can result in the vulnerable edges splitting or breaking away.
Smooth Operator 
So the top and bottom of the matter is Britain's haven't necessarily been getting it wrong. 
That's not to say there isn't an argument to changing our thinking – anything to improve ventilation around a timber deck is a good thing and the originator of the post may have hit the nail on the head.  Indeed in Australia they do believe that grooves face down allow for airflow underneath the boards to stop moisture and mould build up. Maybe more manufacturers will research this theory and modify their designs.
Our preference for the traditional grooved board may be waning with all the sleek and contemporary smooth options out there.  Are we following the folks of North America and Australia who have always fitted decking smooth side up?  Judging by the response to the social media posting, smooth deck boards are very popular but grooved boards live on and are still widely available in the UK. Keep up to date.
Subscribe for news and product updates.