St Albans Barn Conversion
Abodo from Glenalmond Timber
Developer: CP Scharff | Architect: DCA Architects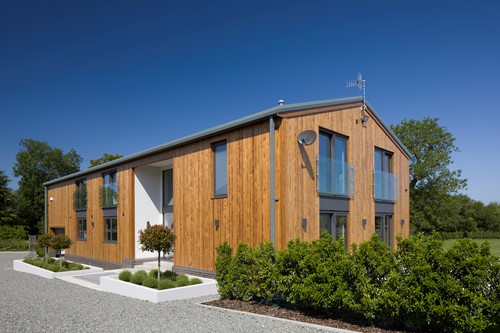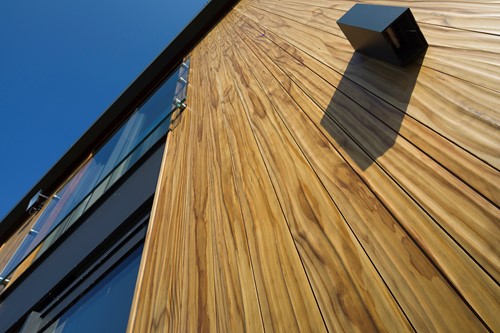 The client brief emphasised that sustainable materials be used and that the façade should have a distinctive yet environmentally sympathetic appearance. Abodo modified radiata pine fitted the specification perfectly. 
Flat sawn with a smooth riven surface to add interest, Glenalmond Timber produced finger jointed boards to the exact length required on site before factory finishing with a protective coating.
The external elements were factory coated with OSMO 420 UV protection in a clear finish. Keep up to date.
Subscribe for news and product updates.