The Wave
A world class inland surfing lake set in the Gloucestershire countryside
Supplier: Gripsure
Products: Pro Classic deck boards
Architect: APG Architecture
Contractor: Andrew Scott
Utilising cutting edge technology to create up to one thousand waves per hour, the surf is ideal for pros and beginners alike. The wave's mission is to get people back outdoors, enjoying physical activity, connecting with nature and leaving their phones at home.
Sustainability, longevity and blending in with the local landscape were key drivers of APG Architecture for their material choice. The club house was constructed out of timber, utilising an engineered timber frame. After seeing Gripsure's boards in situ at other visitor attractions, the design team chose the Gripsure Pro Classic range, confident the product would meet the robust requirements of the project.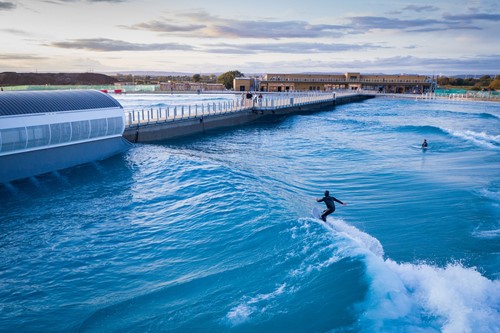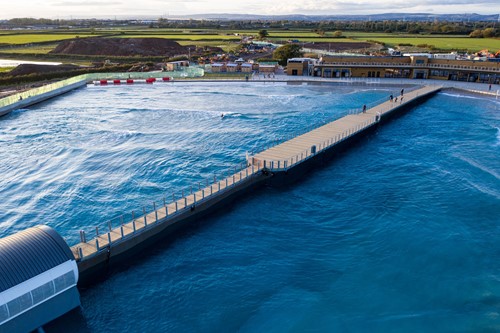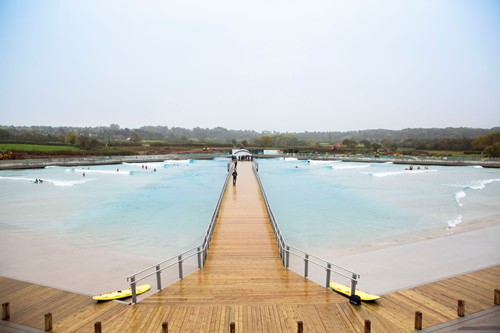 Gripsure's Pro Classic product features three anti-slip inserts which achieves an initial PTV of 100 in wet conditions. This was especially important for this project as surfers transition from dry to wet zones as they get in and out of the lake. Treated to Use Class 3 with Lonza Tanalith E, the Scandinavian V grade European Redwood boards were installed on the central pier, viewing terrace on the first floor of the club house and boardwalks around the lake and nature reserve.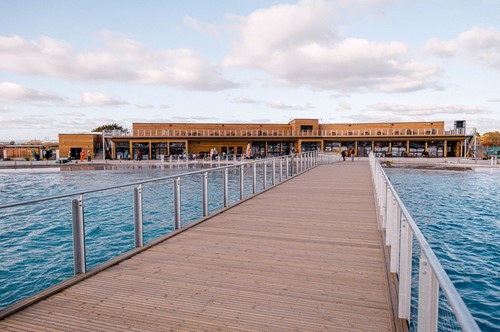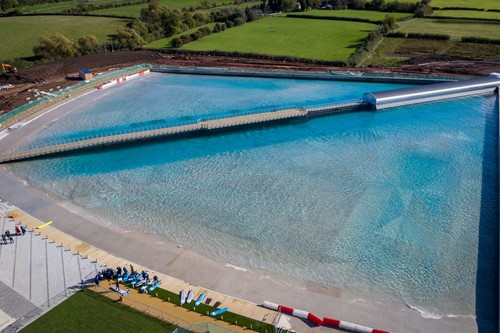 The Gripsure team provided assistance to the main contractor, Andrew Scott and their partners on site throughout the delivery phase, providing assistance with recommended span tables, cutting advice, supplying lengths to minimise wastage and timed deliveries to ensure a smooth installation.
It was really important that we chose something that was sustainable, that was lightweight to minimise the amount of structure we would use, that would weather well with the building and it was really important for it to be safe.
Adam Parsons, Director of APG Architecture Keep up to date.
Subscribe for news and product updates.