Rising Path Project, Cambridge Botanic Gardens
Over 1,300 linear metres of Gripsure anti-slip Accoya® decking was used in the project.
Product: Gripsure's anti-slip Accoya® decking
Architect: Chadwick Dryer Clarke
Photography: Courtesy of Richard Chivers /Smith & Wallwork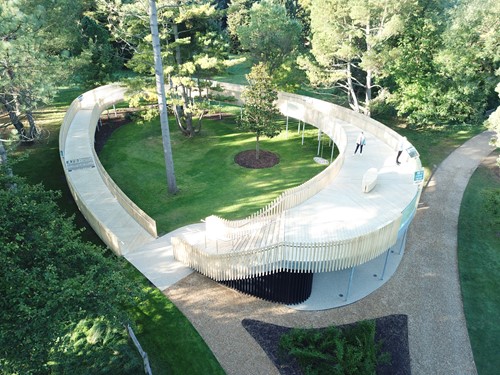 The Rising Path is one of Cambridge Botanic Garden's biggest horticultural projects to date. It aims to revitalise the relevance of the garden's Systematic Beds which were first laid out in 1845. The striking structure offers visitors new ways to explore how plant diversity is identified and organised – plant taxonomy. 
The sixty five metre long spiral structure was designed as a gently sloping path stemming off from the garden's existing path network. The path leads visitors to a viewing platform with a three metre vantage point where the full layout of the garden's Systematic Beds can be seen, occupying nearly three acres. 
Along the pathway are sections that highlight significant evolutionary plant innovation, typographically illustrated in custom made Gripsure non-slip decking. The boards not only provide a visual contrast to the main decking but display information to visitors.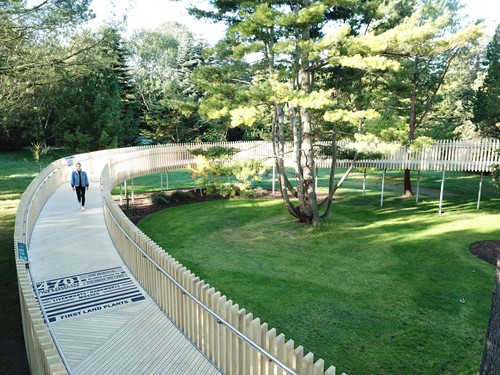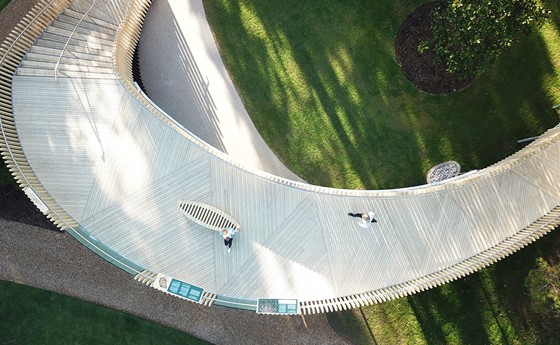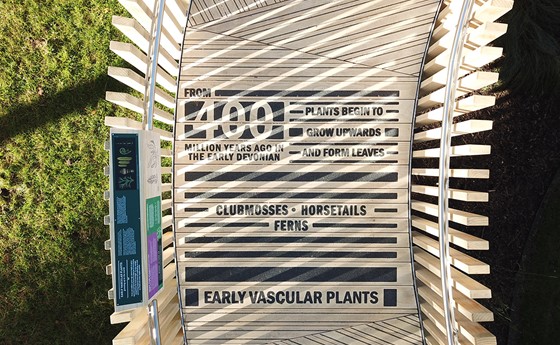 Gripsure's approach was positive and collaborative, with a real interest in supporting the design team and project. A number of prototypes were developed that refined the depth, size and edge clarity of lettering, and the successful result has a crispness and quality that exceeds the design aspirations. 
Chadwick Dryer Clarke
The structural frame is formed from galvanized steel with the majority of the structure built from Accoya® wood which was selected for its durability, stability and clean aesthetic. To ensure safe access all year round the walkway and stairs needed to be slip-resistant.
This well-crafted and elegant structure enhances the experience of the Systematic Beds – which are of global scientific significance. It has been greatly enjoyed by visitors since its opening and has had great positive feedback.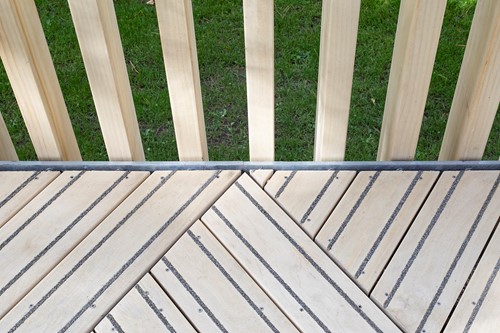 Keep up to date.
Subscribe for news and product updates.