Bear Wood, the Wild Place Project, Bristol Zoo
1.5km walkway – European Redwood deckboards from Gripsure
Contractor: Elmtree Garden Contractors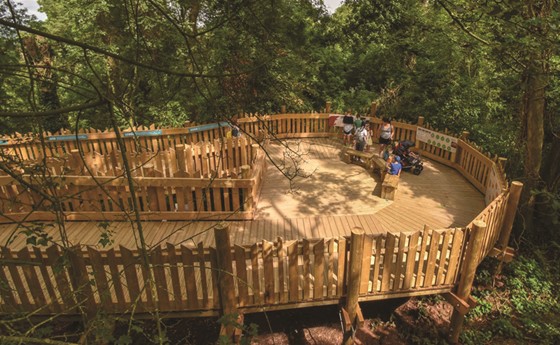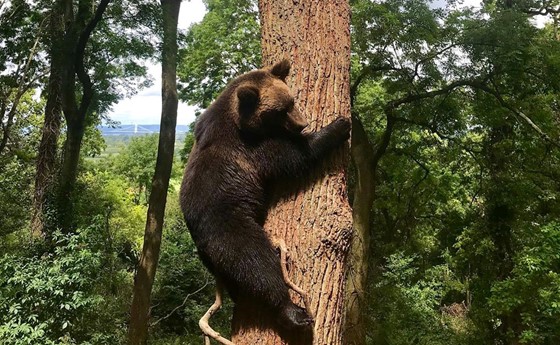 Bear Wood, set in 7.5 acres of ancient woodland, tells the story of our British woodlands, taking you on a journey starting 10,000 years ago to the present day. The project has also re-introduced native animal species including European brown bears, European grey wolves, Eurasian lynxes and wolverines.
Gripsure supplied over 17,000 linear metres of European Redwood deck boards for the immersive 1.5km boardwalk which puts visitors in the heart of the forest, providing panoramic views of the woodland and its inhabitants by being elevated above the forest floor. 
Take a look through the Gallery
Gripsure worked closely with Bristol zoo to design and deliver a timber product which was fit for purpose:
to assure longevity in a wet and damp woodland environment the boards were treated to Sector Scheme 4 treatment classification (30 years)
timber was FSC certified ensuring materials were from a sustainable source 
a low slip risk for the anticipated high volumes of visitors was achieved by using three anti-slip inserts to each board – tried and tested at other attractions
push chair and wheel chair friendly access achieved through a smooth profile board to avoid discomfort as well as being easy to maintain
deck boards cross cut to the width of the boardwalk to minimise waste and speed up installation
It was all here on time, it looks really good and we were really pleased with the service that we got.
Exhibit Development Manager, Wild Place Project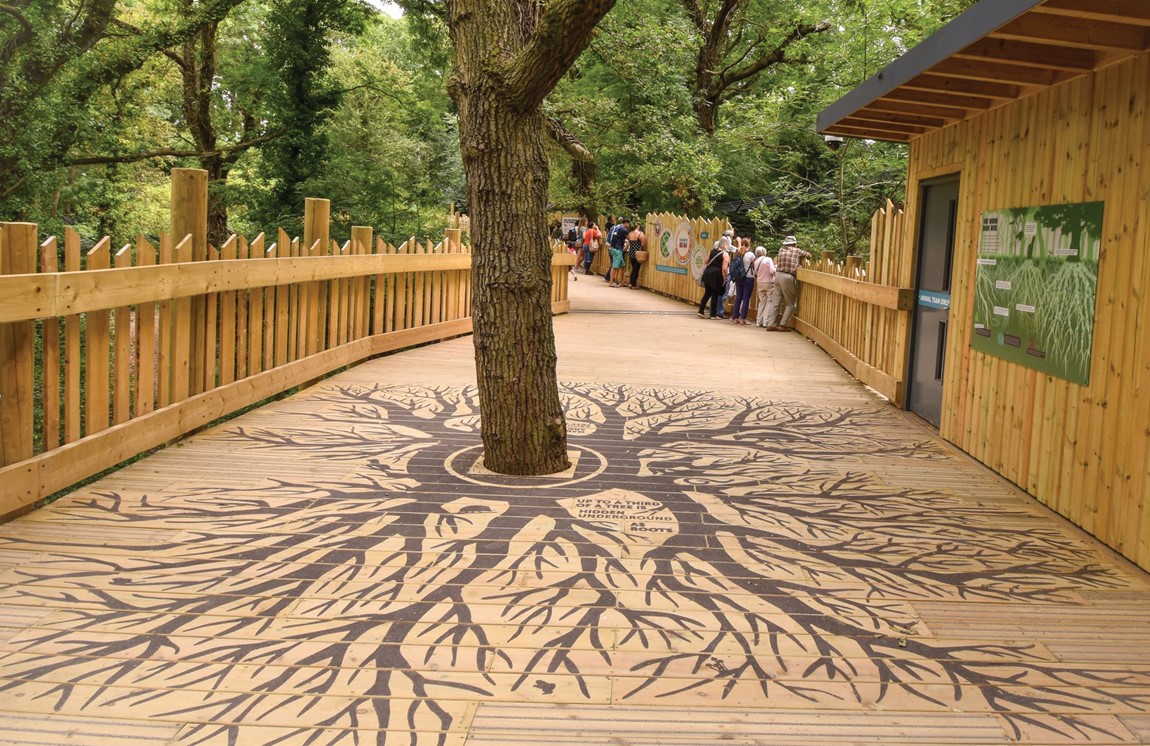 Gripsure also supplied bespoke graphic in-fill boards using their aggregate to illustrate the root system around 'Steve the tree' and help tell the story of the woodlands and the species and habitats within them. Gripsure's custom infill service has had great feedback at Bear Wood as well as at the Botanical Gardens in Cambridge. 
The great thing about using Gripsure boards, and Gripsure as a company, was that you can communicate with them and they delivered on time every time.
Director, Elm Tree Garden Contractors Keep up to date.
Subscribe for news and product updates.