River Clyst Boardwalk, Exeter
Ekki deck boards supplied by EcoChoice
Devon County Council required a lightweight yet very durable solution for the boardwalk, with an anti-slip feature for safety. EcoChoice supplied thousands of custom-made strength graded deck boards, treated to the highest possible level to ensure a long service life. Each board was also fitted with two anti-slip strips. 
The boardwalk and cycle path crosses the delicate RSPB protected area of Bowling Green marsh, so care was necessary with design and installation to avoid disrupting the local wildlife and fauna.
The deck boards were supplied pre-drilled which helped to achieve rapid fixing, minimising site disturbance. The boards were then screw fixed to FSC certified Ekki joists. Ekki is one of the hardest and most durable hardwoods available (used to build bridges, lock gates and sea defences), ensuring peace of mind in terms of a desired service life of up to 50 years.
EcoChoice also delivered PAR Ekki slats to work as fencing and handrails along the bridge over the river Clyst.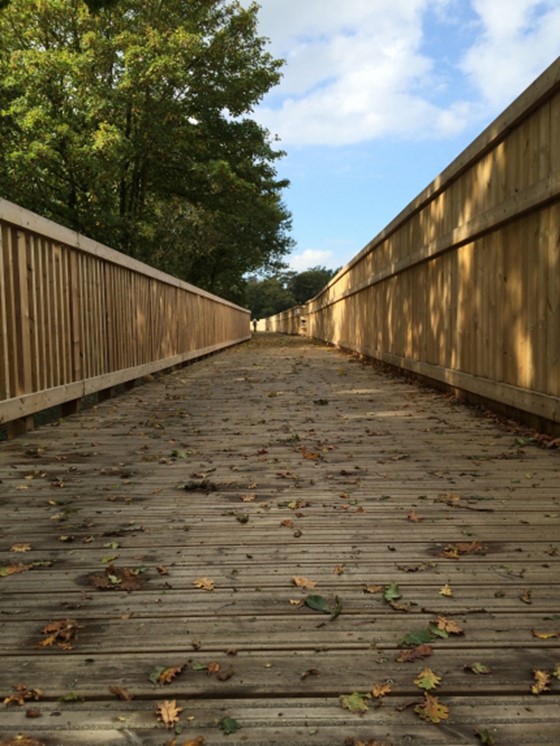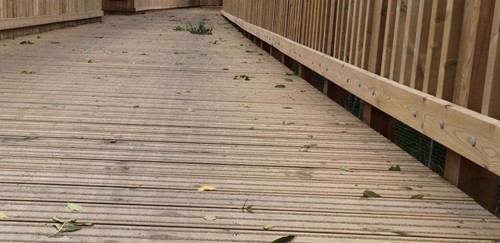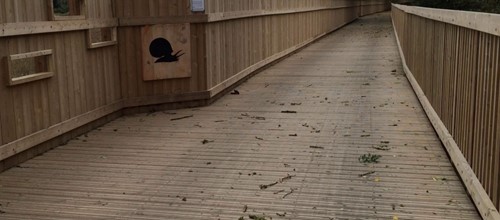 Keep up to date.
Subscribe for news and product updates.