Woodland Cabin
This sculptured and secluded cabin deck was made safer with GripsurePro
This sculptured and secluded cabin deck was made safer with GripsurePro anti slip decking
It was essential to use anti slip with the deck being in a woodland
Product: GripsurePro castellated softwood anti slip decking. A traditional deck profile with deeper grooves to aid drainage and 2 anti-slip inserts.  Excellent slip resistant finish, independently tested to BS7976.  Made from high-quality pine / redwood timber to give a 15 year desired service life performance when used as intended.
Builder: Leigh Smallwood Bespoke Project Developments
Photography: Courtesy of Gripsure Limited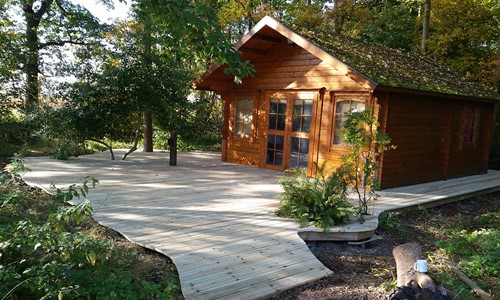 100 square meters of GripsurePro Castellated anti slip decking was installed by Leigh Smallwood Bespoke Project Developments around a tucked away log cabin in Newark, Nottinghamshire. The cabin is surrounded by woodland and therefore had to be sculpted to fit the landscape. The decked area has been built to incorporate the existing plants and trees that surround the cabin. An access ramp at the front of the decked area ensures safe and easy access all year round. Mr Smallwood said that he found using the product excellent and said that "It was essential we used anti slip with the deck being in a woodland".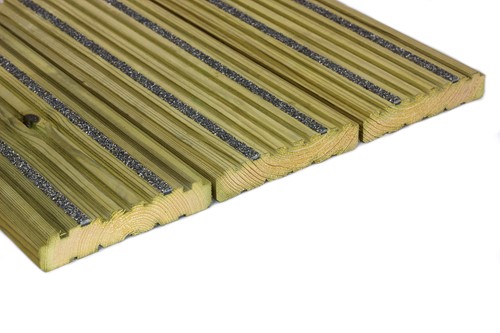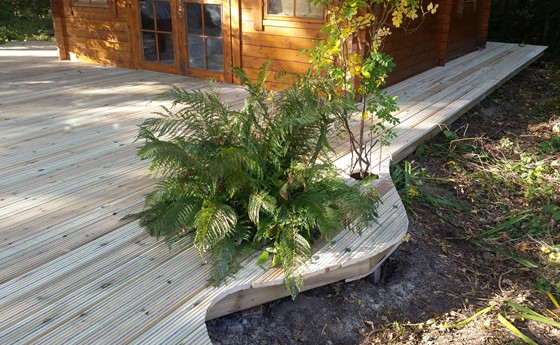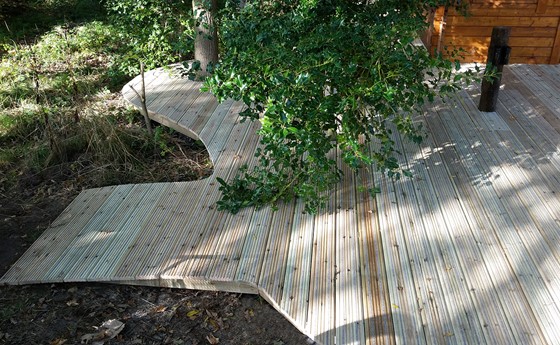 Keep up to date.
Subscribe for news and product updates.