Deck fixings – what do you recommend?
It's very important that all deck fixings are suitable for outdoor use. i.e. they should be corrosion resistant to prevent rusting and weakness of the structure in subsequent years.
Screws or Nails?
We would recommend using deck screws to fix your deck boards down, ensuring that the screw length is at least 2.5 times the thickness of the board to be fixed. Screws should be positioned at quarter points i.e. 25% in from the board edges and 25mm in from board ends.
It is good practice to pre-drill holes prior to using deck screws, to prevent the timber splitting. This is particularly important at the ends of boards. When considering deck fixings for hardwood timber, all screw points in hardwood deck boards should be pre-drilled with 2mm oversize pilot holes to allow for any seasonal movement to take place without damage to the wood.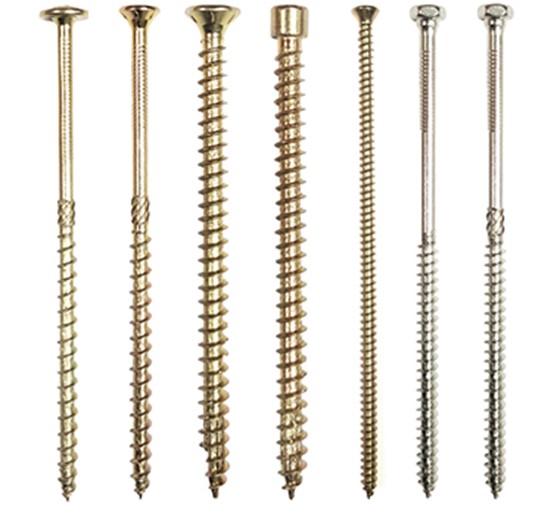 Take care to fit deck screws flush with the surface of the deck board, otherwise you could create localised water retention which can lead to early deteriorate of the board. If the timber moves over time, you can always adjust your deck screws to suit (hence why using deck screws is preferable).  
The advantage of screws over nails as deck fixings is that they are more secure and allow boards to be easily lifted to gain access below the deck for maintenance or repair. Lighting can also be more easily fitting, even after the decking has been installed.
If you are using fixing items such as bolts, joist hangers and concealed deck clips, these should also be made of similar rust resistant metal and suitable for use outdoors.
Find a supplier of suitable deck fixings from our accredited members. Many are able to supply their products nationwide.
For more detailed information, please download our Technical Bulletin TB08 - Metal Fixings Keep up to date.
Subscribe for news and product updates.